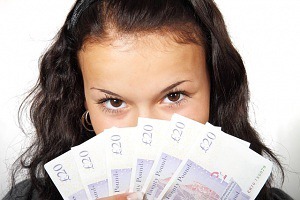 Send visitors to BigThis and earn money!
Our affiliate program pays 20% recurring commission on any ad space purchased by the visitors you send to our website. For each person you send who purchases an ad spot, you will earn 20% of the first and all future ad purchases from that person into your affiliate account. The more people you send, the more chance you have of earning commission from ad sales. All you need to do is promote your affiliate link on social networks or anywhere that you think will bring people to our website.
When a visitor comes to our site they are drawn in to reading interesting and quality articles that they share with their friends on social networks, thus bringing in more visitors making our website an attractive place to advertise. Our ad slots are positioned in areas where they will generate the most clicks, getting targeted visitors to our advertisers quickly.
Why should you become an affiliate for BigThis?
Everyone loves interesting viral articles so it is an easy website to send visitors to and all you need to do is post your affiliate link on social networks.
20% recurring commission on all new and future sales per person you refer to us, each person you send who buys an ad slot is yours for life!
Advertisers will only be charged when their ad is clicked, its a win win situation, if someone likes the ad, they get a targeted visitor and more chance of a sale, therefor the advertiser will always renew.
You can start right now, simple fast signup, no verification required, fill in the form and you are part of the team and ready to start earning money!
Affiliate payments are made by Paypal on a 30 day basis with no minimal payout. You can view your affiliate stats and commissions in real time in your affiliate control panel.
So what are you waiting for? Register right now, instant activation and start earning with BigThis!