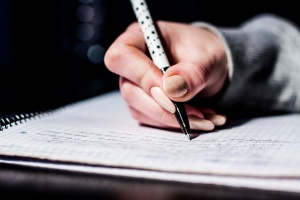 Do you enjoy writing blogs?
We are looking for original content for VirallyBlog.com to feature on our website. If you enjoy writing and can produce content that is both interesting and unique, you can submit it to VirallyBlog.com and if we like it, we will buy the content from you for $5 per post.
What we need from you…
Each post you submit must pass copyscape, ie, it must be totally original and not feature on any other website or blog.
Your post must have at least 500 words and be grammar perfect.
Your post must be an interesting read to grab the readers attention and keep them on our website.
How do you get paid?
When you submit your post to us, please also send your Paypal email, we will pay you by Paypal should your post be accepted to feature on our website.
Terms…
If your post is accepted, we will own all rights to your post and you will not be allowed to use your work on any other website or blog. Your post will only feature on VirallyBlog.com and nowhere else. Should your post not be accepted, it will not feature on VirallyBlog.com or any other website, we will simply discard it and you are free to use it anywhere you wish.
How to submit your post…
Submit your post via email to info@bigthis.com with the subject title "My Post". Attach your post as a rich text document to the email and add your Paypal and contact details within the email with the following text "Should my post be accepted by VirallyBlog.com and payment sent to me via Paypal, I accept that I no longer own the rights to my post attached to this email entitled (your post title).
Now get writing and send in your posts, we will pay $5 for every accepted post, good luck.