When it comes to Latin American food, Mexican reigns supreme. Few of us are unfamiliar with the nation's culinary delights with tacos, burritos and nachos all readily available all over the world. But, Latin America has a lot more to bring to the table (literally) than just Mexican food. So where are the top hotspots for foodies in Latin America?
Forget what you heard about relentless rice and beans. Latin America is a culinary gold mine if you know where to look. So, go grab yourself a napkin to catch your drool as you feast your eyes on Latin America's finest foodie hotspots.
Caye Caulker, Belize
Just off the mainland of Belize is an idyllic little island called Caye Caulker. There's not much to it – a few hostels and eateries and the like. But, this island really packs a punch when it comes to gastronomy.
The centerpiece of the island's cuisine is lobster. You can find this everywhere and in all different forms. From entire grilled lobsters slathered in mango and garlic butter, to lobster chop suey at the island's Chinese joint – they have it all. There's also an abundance of fresh fish and slow-cooked stews, all served with coconut rice and a smile.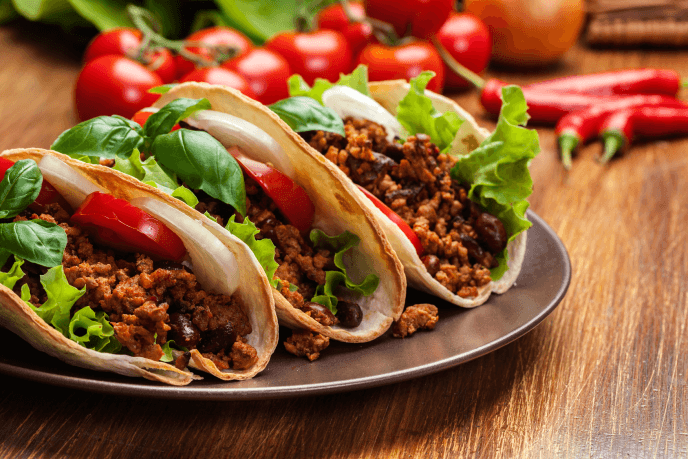 Lima, Peru
Lima is often dubbed the foodie capital of South America – and with good reason. Peru's capital city is teeming with restaurants serving food from all over the world. Of course, the best thing to chow down on while you're in Lima is authentic Peruvian food.
The pride and joy of Peru's food scene is ceviche. Ceviche consists of small chunks of raw fish, marinated in lime, coriander and onions and served with sweet potato and Inca corn. It is quite a unique flavor but I guarantee you'll be addicted in no time.
Cartagena, Colombia
Not only is Cartagena one of the most beautiful places in Latin America, but it also has loads of amazing places to eat. Colombian food isn't talked about much abroad but it really should be.
For a light bite, pick up an empanada for less than a dollar from one of the roadside sellers. This is a deep fried pocket of dough filled with meat, potatoes and vegetables. Not exactly calorie friendly, but incredibly delicious nonetheless.
For something a littler heartier, nothing beats a Bandeja Paisa, which is essentially the Colombian version of a full English breakfast. Picture this: rice, beans, avocado, chorizo sausage, pork rind, mince meat, and an arepa. You won't be eating for a while after this bad boy.
Buenoes Aires, Argentina
Argentina is known for two things: steak and wine. And, its capital has these two delicacies and more all over the city in abundance. The most popular type of food in Buenos Aires is asado, which is simply BBQ'd meat. Whether you're after beef, pork, ribs, sausages or chicken, you'll find it on the parrillada.
After a big meal, Argentinians then share a mate among them. Mate (pronounced mah-tay) is a drink made from a mixture of herbs and boiling water. Once one person has drunk all of the water through a special straw, the next person refills the cup with water and drinks. It is an experience between friends so you should jump at the chance to try it out if it's offered.
Valparaiso, Chile
Known for its street art more than anything else, Valparaiso is in equal parts beautiful and gritty and is a creative hub for young Chileans. Aside from getting creative with its artwork, the city is also an experimental spot for cuisine.
Restaurants across the city serve huge platters piled high with chorrillana – fries topped with slow cooked lamb, caramelized onions and fried eggs. Elsewhere, street vendors sell piping empanadas stuffed with just about anything you could imagine, from meat to cheese to seafood.