In 2017 the fashion world couldn't decide whether we should wear no make up or all the make up. Some advocated leaving the house with not much more than the faintest lick of mascara and blusher. Elsewhere we saw people coating their face with every kind of powder under the sun to try and give it more angles. In 2018, we are going to see a whole new bundle of looks hit the runways and the high street. Some you'll love, others you'll wait to watch them die off.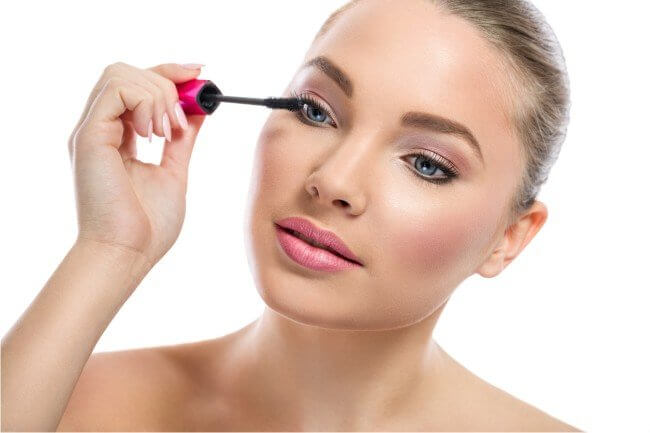 It can be challenging keeping up to date with what's hot at the moment. The world of fashion certainly changes its mind more often that I change my clothes. So, I have boiled down some of the big makeup trends we will see in 2018 so you can keep your look on point without too much hassle.
Bold Eye Shadows
When I say bold I don't just mean choosing a strong colour. That goes without saying. In 2018 we are going to see yellows, pinks, purples, blues and greens painted across eyelids everywhere. But, bold also means lots of it. Not a mere dusting just above your eyelashes but a full on block of colour that goes all the way up to your eyebrows. Now, that's a statement eye shadow look that's going to get you noticed!
Bright Lips
Time to make your lips pop by embracing fuchsia, orange and bright red lipsticks. There are plenty of brands that are upping their game in this department – each trying to have the brightest lipstick that stays vibrant for as long as possible. Do some experimenting and see which ones will make your lips the fairest of them all. You don't even need to line your lips – smudgy is in right now.
Bye Bye Contours
Thank God we can finally say goodbye to the heavy contouring that has been plaguing our Instagram for such a long time. It's time for softer make up that makes up face glow in a much more natural way. Highlighter is going to be your best friend when it comes to making this look work. Just a head's up – liquids and creams are going to work a whole lot better than powders.
Thumb Print Eyeliner
It goes against every instinct you might have as an eyeliner lover to smudge the end of your flicks, but that look is in this year. Instead of sharp wings flicking out from the corner of your eyes, 2018 is going to see eyeliner that ends in a curve – just like a thumb print. It might take a while to get used to but it will certainly make your eyes stand out in a crowd.

Get Glitter Everywhere
For those of you that love a bit of sparkle and shine, this make up trend is going to be perfect. In 2018, we are going to see glitter become far more mainstream – rather than leftover smears after a festival that you just can't get rid of. Get ready to douse yourself in glitter, from your lips up to your eyelids. Of course, don't overdo it, sometimes a little dusting of glitter in the corner of your eye, on top of some shimmery eye shadow is all you need for the perfect look.