If you are a die-hard sports fan and no-one has informed you of LiveScore Go then you are seriously missing out. You will also be exponentially more popular amongst your friend when you, in turn, introduce them to the website. Revolutionising the way you keep up to date with what's going on on the pitch, this site has been designed to make it as easy as possible for you to see who is winning whichever game you might be interested in.
But, this website does so much more than just let you know who the score. Its encyclopaedic database and fun little extras mean that you need never look at another sports website ever again. Want to see what I mean? Read on and find out what makes LiveScore Go such a valuable sporting resource.
Scoreboard
So, let's start with the most obvious and useful feature: the scoreboard. The website is simple – for each sport it features (soccer, football, basketball, tennis, hockey, cricket etc.) it has a scoreboard. This scoreboard is neatly designed to show you very easily who is winning each game.
That's information on every game that is being played in the world on that day. Of course, that's a lot of information to take in and you probably don't care about the majority of the games being played. You just want to check on your team, right? That leads us perfectly to the next section.
Selected
This tab can be found at the top of the scoreboard and it makes your life even easier. You can add games to your selected tab from the main section. If you're only interested in the results of 3 or 4 of the 50 different matches being played, just add them to your 'selected' section. Now that you have curated your scoreboard, you can get all the information you want with the click of a mouse, without having to scroll through tons of data.
Live
Yet another way this website will make your experience better is by including a tab that only shows the results of the games that are being played right now. The live tab follows all the matches that are currently occurring. This means you can be watching one game on TV, whilst following all of the others by glancing at the website.
Odds
If you like to make watching sports a bit more interesting and have a penchant for betting, this tab is a dream come true. It shows you the odds for all of the games taking place for the sport you have selected all over the world. This can help you decide which games are worth betting on and will give you a more rounded view of what's going on in the global gambling scene.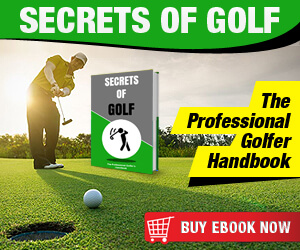 Highlights
Is knowing the score not enough for you? Do you want to be able to relive the action? Well, don't worry – Live Score Go has got that covered for you. Along the side of the website are a number of different 'highlights & goals' options for you to view. These videos capture the very best bits of that game that you missed so that you can catch up without having to spend 90 minutes watching a full game.
There is nothing fancy about LiveScore Go. It has foregone a complex design and snazzy animations in order to bring you something useful, practical and user-friendly. Keeping up with everything that is happening in sports is no easy task – there are a lot of matches played every day. But, Live Score Go is sure to help you out.