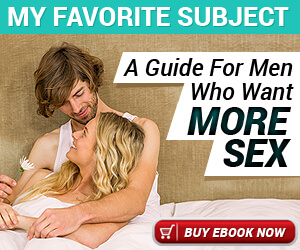 As the weather gets colder and the days get shorter, you can finally nestle down for a night of completely guilt-free TV shows on Netflix. There's no sunshine to enjoy and your friends definitely won't be hanging around outside. Really, you have no choice but to find some new TV shows to fill those long, chilly evenings. At least, that's what you can tell yourself.
So, whip up some hot chocolate, grab your favourite pyjamas and get binging. Here are some of our top picks for TV shows that are sure to keep you entertained this fall.
The Deuce
Do you like James Franco? If you do then The Deuce is unmissable. Not only does James Franco star in it, but he stars in it again. Created by the David Simon (who also made The Wire), The Deuce follows the lives of the Martino twins – both of whom are played by Franco. Maggie Gyllenhaal also features in the show as an entrepreneurial and ambitious prostitute. The programme chronicles the legalisation of the porn industry and drug epidemic that hit New York in the 1970s.
The Good Doctor
Nothing beats a good medical drama. The Good Doctor is everything you might hope for from this genre of TV show and more. The premise revolves around an autistic savant doctor by the name of Shaun Murphy. His incredibly abilities include a photographic memory and an exceptional eye for detail. While the doctor's character seems a bit implausible, the acting is done well and the show is moving and thought-provoking.
Narcos
The long-awaited season 3 of Narcos, one of Netflix's finest creations, is finally here. After the death of Pablo Escobar at the end of Season 2, the show has now moved away from the Medellín cartel and focuses on the Calí cartel. Season 3 also follows the remaining members of the Escobar family as they try and get their lives back together. You can expect all the fast-paced action that came with the first two series and some more excellent character development.
Ten Days in the Valley
Ten Day in the Valley is an intense drama full of emotion and suspense. The story centres around Jane Sadler, played by Kyra Sedgwick, a producer for a crime show. One night, her daughter is kidnapped from her house and her life begins to fall apart. As viewers, we are given an insight into her psychological state as she sifts through the never-ending chaos in her life to try and find her daughter. It's a rollercoaster journey done to perfection by Sedgwick.
Dynasty
Dynasty is exactly the kind of show you can watch for hours on end because it doesn't require you to think too hard. That doesn't mean it's a bad show. It's a great show. But, it is easy viewing. When the father of an incredibly wealthy family gets engaged to a beautiful young woman, it doesn't go down well with his children. Determined to keep the company in the family name, the family heirs will stop at nothing to find out who this new woman is and ruin her.