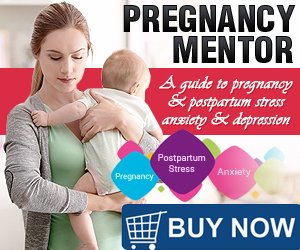 London's West End, or Theatreland as it is also known, is one of the most exciting places in the world. Shaftesbury Avenue and adjoining Soho buzz with energy after performances as people pour from the theatres and hit the bars. Rivalled only by New York's Broadway, the West End is the number one place on earth to see shows. Whether you want a flashy musical with dance numbers that will get you out of your seat, or something more serious that will have you laughing, crying and yelling "but why?!" internally, there is always something to be found in the West End.
So, you think you might like to see a show? Well, there are a lot to choose from and you wouldn't want to waste all that time and money seeing something you don't enjoy. Here is our run through of the best West End shows to see in London.
Harry Potter and the Cursed Child
If you are a Harry Potter fan then nothing will fill you with more joy than seeing your favourite characters all grown up and back in action. Getting seats for this show is tricky but if you can manage it, you will not regret it. The show follows the children of Harry, Ginny, Ron, Hermione and Draco Malfoy as they start Hogwarts and get into trouble. The special effects throughout the performance are outstanding and will leave you with a puzzled look on your face as you try and work out how on earth they did that.
School of Rock
If you loved the film then you will definitely love the West End version of School of Rock. The show is a feel-good performance complete with the most talented children you have ever witnessed and songs that will get you up on your feet, dancing along. It's an all-singing, all-dancing spectacle that warms your heart and also makes you realise just how untalented you are in comparison with the 8 year olds on stage. Prepare for an evening of laughter and entertainment like you've never had before.
Book of Mormon
A word of warning, the Book of Mormon, from the creators of South Park, is not for the faint-hearted. This musical is possibly one of the most offensive things to have ever graced the stages of the West End and that is why we love it. Shocking, insulting and downright disgusting in parts, the Book of Mormon will leave you with sore cheeks and abs from laughing so much. Watch as one young Mormon leaves the comfort of home to travel as a missionary to Uganda. The story is hilarious and the songs are so catchy you will definitely be singing them on your way home.
Lion King, Lyceum Theatre
THE musical of the West End, the Lion King is by far and away the homecoming queen of London's theatre scene and has enraptured audiences for almost 20 years now. Expect those unforgettable songs from the Disney movie along with a few new numbers, plenty of colour and dancing that will leave you (and the actors) breathless. If you only have time to see one show in the West End, this masterpiece should be a priority.