Sponsored Content
---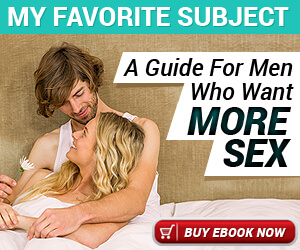 It is an inevitable fact that every summer you will hear the same songs played over and over again on the radio. Some of them you will love, others you will hate, but the one thing all these songs have in common is that they will remind you of those carefree summer days you long for all winter. Each year we get a whole host of new songs to fill our Spotify playlists with but there are some songs that never get old. They get whipped out every summer and they always go down a storm. Here are some of the eternal songs that complete every summer.
Summer of '69 – Bryan Adams
There is no hard and fast rule that a summer song has to have the word summer in it but I reckon it helps. This song has been on the radio since 1984 and it continues to be a favourite with the masses. It even gets played in clubs. Perfectly embodying the simple joys of a seemingly endless summer as a young man, I don't see this song fading out of our lives anytime soon.
Steal My Sunshine – LEN
Something of a one-hit wonder, LEN produced one superb summer track that is guaranteed to put a smile on your face every time you hear it. The oh-so American singing on top of a light and happy backing track transports you back to lazy days spent lying in a field with friends or cruising around town looking for fun. It is a classic and I hope it enjoys at least another decade of airtime before we get sick of it.
Cheerleader – OMI
This amazing track stormed the summer scene in 2015 and has been going strong ever since. Simple and impossibly catchy, Cheerleader was a huge success – likely because of its staggering versatility. It can be played in virtually every situation: partying, chilling, exercising, driving etc. The lyrics are sweet and endearing and the singing is calm yet energising. Summer definitely isn't complete without putting this one on repeat.
Party Rock Anthem – LMFAO
Another more recent addition to the eternal summer song playlist, LMFAO captured something special when they released this banger. The single went to number one all over the world and it's not hard to see why. From the moment the first bars fill the airwaves, you can't help but move. Whether you are tapping your feet to the beat or going full out Melbourne Shuffle, this is one of the dance tracks of the century.
Feel So Close – Calvin Harris
When this song comes on, all you want to do is grab your friends and dance around in a circle of love and happiness. We all remember when this song came out back in 2012 and we have all been in love with it ever since. This track is about feeling close to the people you're with and making sure they know that. Yes, it is just a pop song, but it can really evoke some feels if you let it.